The ideal program for those recovering from addiction
The action based recovery program is the stepping stone between your detox program and the life you have always wanted to live. It's the action plan that is realistic and achievable, focuses on removing shame and guilt, and gives you the guidance and support to achieve lasting life long change.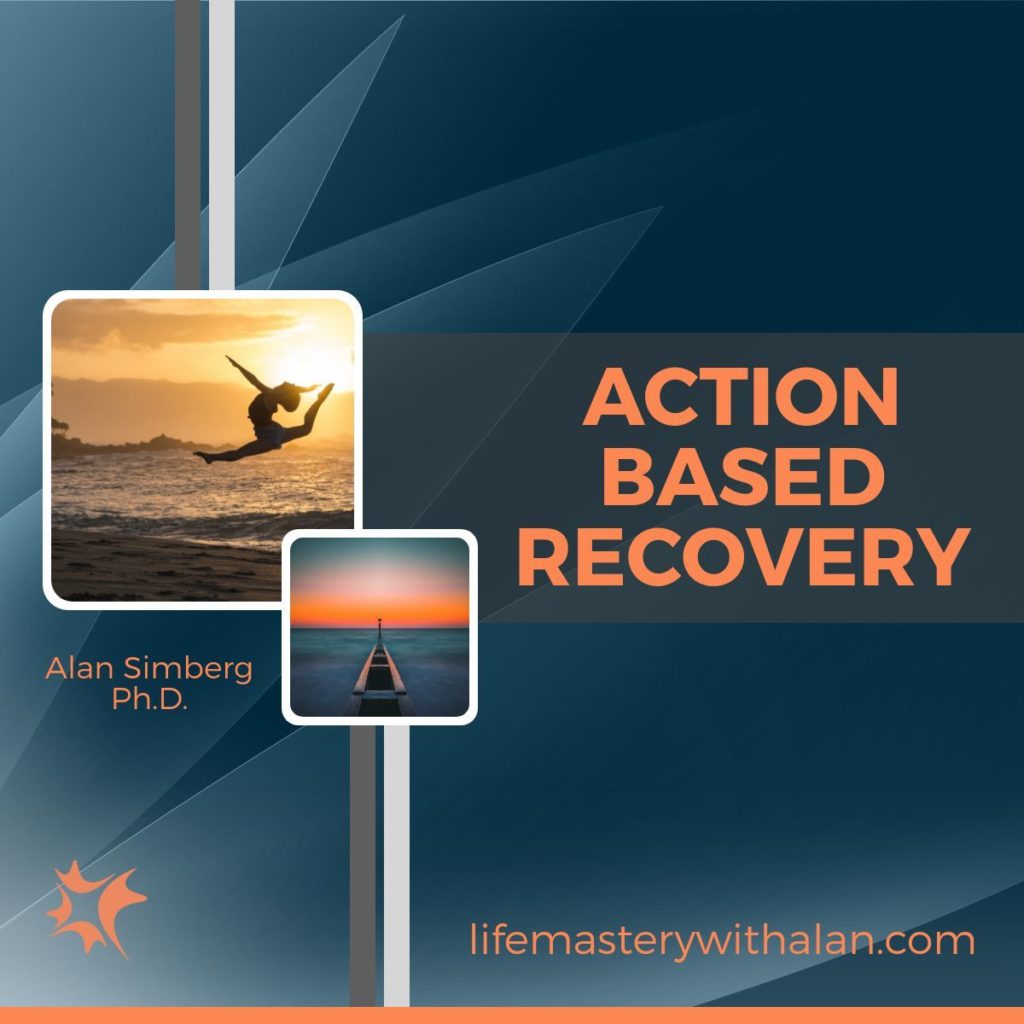 Action Based Recovery Program Results
Dr. Simberg's Action Based Recovery program offers a practical and complementary addition to help individuals in recovery, overcome their shame and guilt.  But it's more than that, he creates a plan for moving forward and actionable steps to achieve the life they will love living:
Actionable & Realistic Strategy

Having worked with people recovering from addiction Alan understands what is actually possible and consequently creates a realistic plan that wont overwhelm and is achievable.
Proven Principles

With over 43 years of clinical experience in the field of psychology Dr Alan Simberg knows what works and what doesn't and the principles in the program have been proven time and again to create the results.
Overcome Shame & Guilt

Individuals who have been struggling with addiction issues tend to have been shamed and feel guilty about what they have done which can hold them back from living a full life. Overcoming these feelings can create a life of freedom.
Clarity

Alan's program has the ability to take you from stuck, frustrated, scared or unhappy, to confident, fulfilled and living with joy on a daily basis. He does this by supporting you to get clarity on what you want by defining your dreams and then developing a concrete plan to achieve them.
Are you ready for no more shame & guilt
Are you ready to create a life you will enjoy living and waking up to every single day?
What's in the Action Based Recovery Program
During the Action Based Recovery 12 week program, you will be learning how to define, design, test and live your dream life. Clarifying and identifying what it is that you want to be different about your life and learning different principles and strategies that can help you to achieve it. 
Taking the time to define your dream and clarify the details can not only align your heart and soul purpose but also give you direction of what you are here to be and do. Bringing awareness to what it is you truly want to create or give and the freedom to imagine it without any limitations is liberating in itself.
Often when we have a dream we never question whether that dream is right for us. There is a natural assumption that if you can dream it then it must be. But what if it isn't? What if the dream is limiting rather than liberating? What if there are possibilities that are beyond what you can currently imagine? By testing your dream your heart, mind and imagination can be expanded to their full potential.
You may have had past experiences that have left you doubting whether or not you deserve to have good in your life. Your ability to have the life you dream can be limited by your own judgments. By truly understanding the difference between being human, having a spiritual experience and a spiritual being, having a human experience, you can open your life up to the unlimited capacity of all that you are capable of creating. 
Once your dream has been created to its true potential, has passed the test of being worthy of you, and you have accepted you deserve it in its full capacity, you then need to ensure it has the right environment to enable it to grow. The only thing that can hinder this possibility of it coming into existence is fear. 
Rather than attempting to eliminate fear, which is impossible, a better strategy is to befriend your fear. Acknowledge its presence and take action to manage the impact it can have on your dreams. 
This lesson is all about providing the strategies you need to reduce the gap between the life you are currently living and the life you are creating. This gap is the sense of scarcity you may be having. By transforming this limiting sense of lack with tried and proven strategies of giving and abundance you can activate the law of circulation into being, allowing you to fully realize your dream. 
There is one more phase that could affect the gap between your current reality and your dream life not coming to fruition and that is the way you manage your perceptions. By gaining a full understanding of how you perceive certain situations and grasping the effect of how perception can limit your reality you can then become more open to the possibilities of your dream life.
In order to receive your dream life you need to set yourself free of any resentments. You may currently have an idea of what forgiveness is or a sense of how to forgive but that doesn't mean you know how to or how to make that process an easy one. Just making the decision to forgive isn't enough as there are usually resentments that surface. The information provided in this lesson will give you real-life action steps to support you to be able to forgive despite any challenges that may surface and consequently set yourself free to receive all the good that you deserve. 
You are now in week 8 and have worked through the discovery phase of creating your dream life as well as the empowerment phase. You are now ready to begin the acceleration phase of your journey which is all about learning to listen to your inner voice and trusting your intuition.
That voice that has the wisdom beyond your consciousness but can only be heard if you are open to hearing it and still enough to listen to it. Having faith that small voice can guide your dream into reality, being able to distinguish the true voice from the one driven by ego or circumstances, and having the courage to trust your higher guidance, will accelerate the realization of your dream.
Your dream life is your own and only yours but that doesn't mean you have to create it on your own. In this lesson, you will learn the importance of having a support system and how to go about creating one. We cover three benefits of being in a mastermind group and how having a buddy or accountability partner who also believes in your dream can accelerate it coming into fruition. You will also learn about what Thomas Edison calls "The Land of Solution".
In week 10 we cover how to train your mind just like building a muscle, to be open and receptive to the abundance of opportunities the universe has to offer. You will learn how to tap into the infinite possibilities of your mind through the avenue of positive questions and how to access your powerful decision making. You'll discover through the connection of alignment you can access the limitless number of ideas and solutions you are capable of creating. With this ability to access the inner corners of your creativity at any time during your journey you can prevent anything from sabotaging your dream.
As you may already know, life doesn't always go according to plan. There are challenges that arise that could be perceived as failures but that doesn't necessarily have to be true. During this lesson, you are going to learn how to turn what you might currently see as a failure, into a stepping stone towards an even better outcome. By changing how you experience failure you can overcome any obstacle life throws you on your journey to achieve your dream life. 
During the past twelve weeks of this program, you have defined your dream life, tested its worthiness and expanded it, learned how to manage any obstacles you might encounter, and discovered how to accelerate the process of achieving it. Your mind has expanded to create a new reality and you have the tools to create a life you love living.
Although this is the last week of the program it isn't the end of your dream life program. The skills, strategies, and understanding you have gained through these lessons will be with you forever more. Who you have become through this program will stay with you and you will continue to evolve and expand with the new knowledge and insights you now have. This last week of the program covers the harvesting of your dream and how you now have the ability to expand your dream as well as identify more dreams and apply the principles you have learned to achieve them.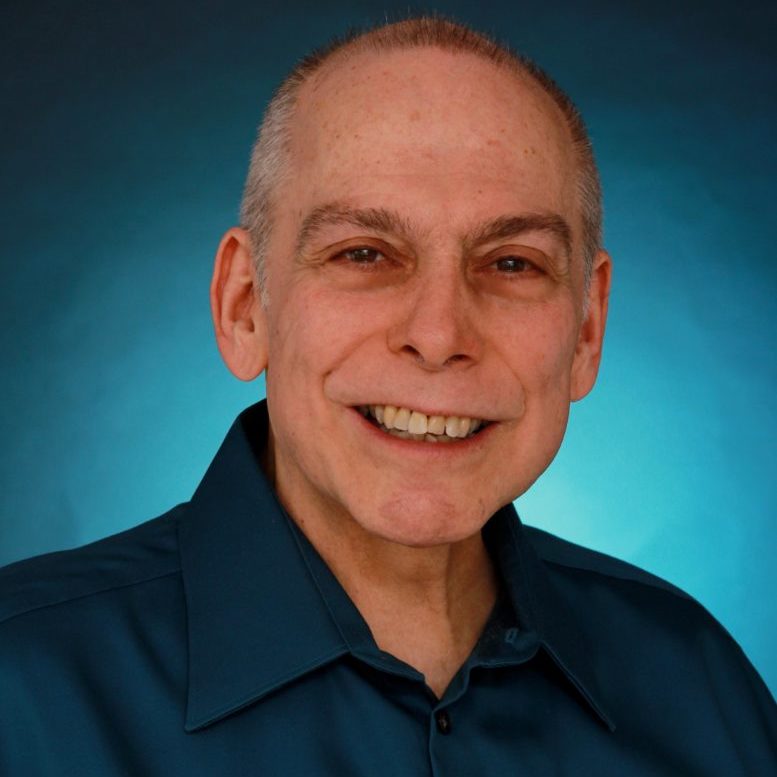 Who is your instructor?
Alan Simberg Ph.D.
Dr. Alan Simberg has over 43 years clinical experience and specialises in supporting individuals recovering from addiction to bridge the gap between traditional detox programs and living the life they've always dreamed of.
Ph.D. Counseling Psychology
Licensed Marriage & Family Therapist
Ed.S. Marriage & Family Therapy
Licensed Chemical Dependency Counselor
Neuro Emotional Technique Practitioner
Certified Mary Morrissey Dream Builder & Life Mastery Coach
Certified in Applied Clinical Nutrition
With sensitivity and compassion, Alan coaches people to build on their strengths, gain clarity for their future, and create a plan that feels natural and achievable.
With a private practice in Houston, Texas, Alan Simberg Ph.D works with clients locally & nationally and travels regularly for speaking engagements. Alan is also an International Best Selling Author, and an animal lover.
Action Based Recovery Program Options
Whatever your preferred learning style, budget and location there is an option available that will suit you here
Online Program
12 Modules provided in easy to follow E-Lessons with Alan guiding the student through video and audio
Weekly workbook complete with assignments to integrate and apply the lesson principles into the students life
Private Facebook support group to provide a safe space for those going through the program to ask questions
BONUS THIS MONTH ONLY
Purchase one of the Action Based Recovery Program options this month and receive Alan Simberg's "MINDPOWER TECHNOLOGY SESSION" free of charge. This program is just like having Alan as your mind personal trainer. Improve your results with this powerful and effective tool.
Not sure if this is the right program for you?
Book a complimentary strategy session with Dr Simberg and gain instant clarity on the best direction for you to go